Anika got her curly hair from her dad.
She got her smile from the Alberta Children's Hospital.

Until the age of 8, Anika was unable to express herself the way other kids could. Born with a condition that caused paralysis on one half of her face, she was unable to fully smile. As specialists at the hospital treated other symptoms of her condition, Anika maintained a positive outlook and stood up to those who teased her about her differences.

Finally, four years ago, she was able to benefit from a highly intricate "facial reanimation" surgery that involved transplanting tiny nerves, blood vessels and muscle from her leg. Now 13, Anika, is a colourful, caring and confident "tween" who loves to dance, perform in school plays and flash her signature grin.

Your support for this year's Children's Hospital Lottery will help surgeons at the Alberta Children's Hospital perform even more life-saving, life-changing operations to benefit thousands of kids like Anika.
Your support can help change a child's future.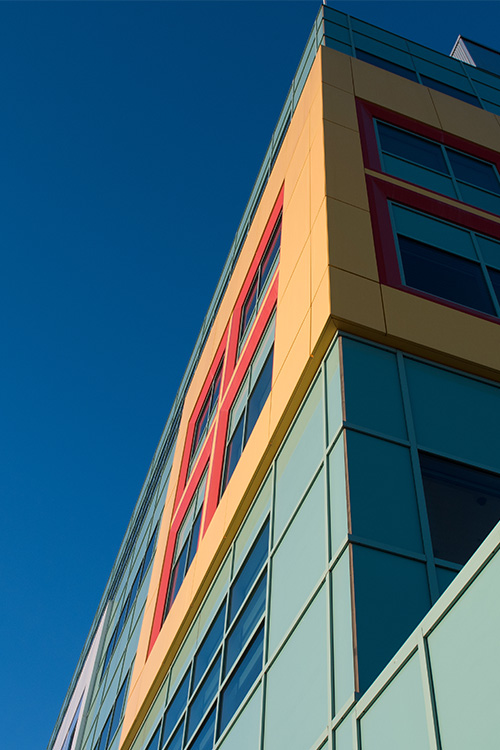 The Alberta Children's Hospital is the world-class hospital it is today, thanks in great part to community support for the Alberta Children's Hospital Lottery. For the past 27 years, the lottery has funded many ground-breaking initiatives that have helped the hospital become a national and international leader in child healthcare and research.
By supporting this year's lottery, you will help equip skilled specialists with more life-changing, life-saving technology, including a High Definition Surgical Microscope and an advanced Video Intubation System so they can:

Provide more children with access to highly intricate and complex surgeries.
Perform advanced reconstructive procedures for children who have suffered traumatic injuries, cancer, or with congenital abnormalities.
Improve a surgeon's view in transplanting and repairing delicate nerves and blood vessels that may be as fine as a thread.
Enable quicker and safer access to children's compromised airways.
Whatever the medical needs of your child, the experts at the Alberta Children's Hospital are ready and equipped to provide the very best care 24/7/365 days a year - and that is thanks to caring people like you.
Look at what our community helped the hospital to achieve just last year!

With nearly 77,000 instances of children requiring emergency care last year, the Emergency Department at the Alberta Children's Hospital is one of the busiest in the province - handling everything from croup to broken bones to serious trauma. Well over 62,000 times, children at the hospital received diagnostic scans, including X-rays, ultrasounds, CT scans or MRls to give specialists the vital information they needed to get them on the road to recovery. Community donations have also helped the hospital develop an exceptional surgical team that performed over 10,700 surgeries last year. And there were 1,150 children and babies so sick they needed to be cared for one-on-one in the hospital's Pediatric Intensive Care Units.
Ultimately, your ticket purchase will help give the children in our community the best chance at the healthiest future possible.